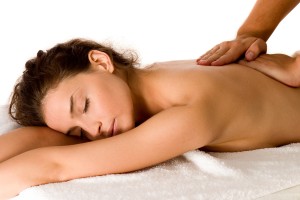 10,000 Waves Japanese Spa & Resort
3 1/2 miles up Hyde Park Road Santa Fe, NM 87501
(505) 982-9304
Ten Thousand Waves is a unique mountain spa near Santa Fe, New Mexico that feels like a Japanese hot spring resort. We're a beautiful day spa, but for a lucky few, we're a great destination resort hotel. We're ten minutes from downtown, only minutes to the Santa Fe National Forest, and the closest lodging to the Santa Fe Ski area.
Absolute Nirvana Spa, Tea Room & Gardens
106 Faithway Street Santa Fe, New Mexico 87501
(505) 983-7942
Nirvana is Sanskrit, meaning a place or condition of sublime happiness or fulfillment. Absolute Nirvana Spa was created to provide just such a sanctuary. The treatments at this Indonesian-inspired spa follow the Asian philosophy of using fresh and natural plants, fruits, and spices for inner and outer beauty. Indulge your senses with a Javanese Lulur treatment – you are massaged with aromatic jasmine oil, scrubbed with turmeric, sandalwood, and brown rice powder, and then slathered with yogurt and honey. Finish up with a luxurious bath in a sea of rose petals, as you sip hot ginger tea.
We also offer therapeutic, hot stone & Thai massage, along with a variety of facials.
All of our staff are master therapists, with 17-30 years of experience.
Eldorado Hotel & Spa
309 West San Francisco Street Santa Fe, NM 87501
800-955-4455 | (505) 988-4455
The Eldorado Hotel and Spa is Santa Fe's premier four diamond hotel and a member of the prestigious Preferred Hotels and Resorts, an exclusive luxury collection featuring exceptional hotels around the world. The hotel is ideally located just steps from the historic Santa Fe Plaza. All 219 guest rooms and suites feature a 32″ flat-screen, HD television, posh bedding, refrigerated honor mini-bar, soothing terrycloth robes, and work desk. Deluxe guest rooms and suites feature a wood-burning kiva fireplace and outdoor terrace with incredible views of the City and surrounding Sangre de Cristo Mountains.
Four Seasons Resort Rancho Encantado Santa Fe
198 State Road 592 Santa Fe, New Mexico 87506
(505) 946-5700
Under grand skies and infinite stars, rediscover your inner artist in our intimate escape from the ordinary – nestled in a high-mountain desert landscape, minutes from the magic of Santa Fe, New Mexico. Set in 57 unspoiled acres tucked gently into the Sangre de Cristo foothills, Four Seasons Resort Rancho Encantado Santa Fe is just 10 minutes from Santa Fe's galleries, shops and distinctive architecture. The Resort offers 65 casita guest rooms and suites, each with its own fireplace and private terrace.
Amenities: Cocktail Lounge Fireplaces Fitness Hot Tub or Sauna Meeting Facilities Outdoor Dining Pets Pool Restaurant Spa.
La Posada Spa & Salon
330 East Palace Avenue Santa Fe, NM 87501
(505) 954-9630
The Spa and Salon at La Posada de Santa Fe Resort offers complete renewal in the traditions of the Southwest. Featuring a state-of-the-art Fitness Center and nourishing treatments with local flavor, the spa aims to refresh both body and soul with numerous overnight and day spa packages.
Ojo Caliente Mineral Springs Resort & Spa
50 Los Baños Drive, Hwy 414 Ojo Caliente, New Mexico 87549
(505) 583-2233
Voted Best Day Trip from Santa Fe 2012. Just north of Santa Fe is Ojo Caliente Mineral Springs' secluded sanctuary. Deemed sacred by Native Americans, our legendary waters have been soothing body, mind and spirit naturally for centuries. Ojo is the only hot springs in the world with four different, sulfur-free geothermal mineral waters. The resort is historic and fresh with eclectic charm in a relaxed and tranquil environment. The full-service spa offers a wide array of restorative treatments including nurturing massage and hydrating skin and body treatments. Don't miss a soak in a private outdoor pool by fire at night or the (seasonal) detoxifying mud pool. Accommodations include enchanting suites and charming cottages, the historic hotel and private homes. The Artesian Restaurant provides a casual dining experience and charming atmosphere. Our chef blends local flavors with global cuisine to create a delightful menu that ranges from seasonal Southwestern favorites to a variety of international cuisine. Lighter fare including homemade New Mexican pizza is served in the new Wine Bar & Lounge. Yoga classes are offered 7 days a week. Hot Springs open 8 am – 10 pm everyday.
The Spa at Loretto
211 Old Santa Fe Trail Santa Fe, NM 87501
(505) 984-7997
The Power to Heal Begins Within. Honoring the distinctive cultures and traditions that represent genuine Santa Fe, the Spa at Loretto takes a respectfully holistic approach to the art of massage therapy and well-being. Embracing the healing traditions of Native American spiritual healers, the Spa at Loretto is an urban sanctuary dedicated to healing, education, and mind, body and spirit renewal. The Spa at Loretto provides a full-service spa experience and is the only spa in Santa Fe that has the distinction of creating their very own custom-crafted oil blends. Used for centuries to improve overall health and relieve tension, essential oil blends can turn any masage into an exotic indulgence.