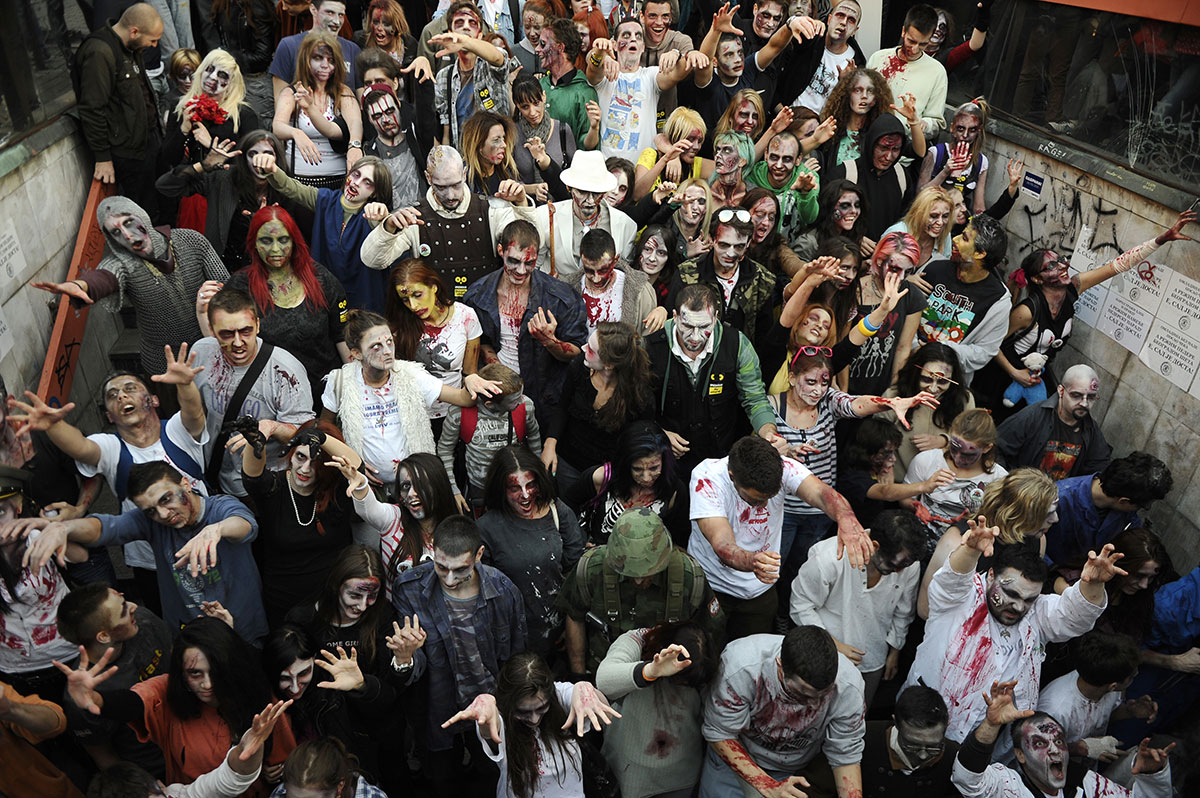 This ZOMBIE special will require you to provide valid ZOMBIE documentation at check-in. Remember, the special only provides for walking dead ZOMBIES over 180 years old.
Also, it is best for Zombie guests to provide us with their breakfast plans in advance. Caveat: no eating of fellow guests and/or their pets. Please note that our special ZOMBIE breakfast of sauteed brains and eggs is subject to availability.
Please ZOMBIES, keep your moaning to a minimum while on hotel property.
We understand that ZOMBIES are very active at night. We therefore suggest the following late-night activities: the Thursday night Rosario Cemetery Rave, the Wednesday ZOMBIE night at the SF embalming parlor and our favorite, the midnight Santa Fe Morgue parties which are very popular with the dancing dead.